Even infrequent golfers experience irritants with public golf courses. This should give owners pause. Why? Because it illustrates problems with their business model.
To demonstrate, we will use the right side of the Business Model canvas, which identifies:
Value propositions (products or services)
Customer segments
Customer Relationships; and
Channels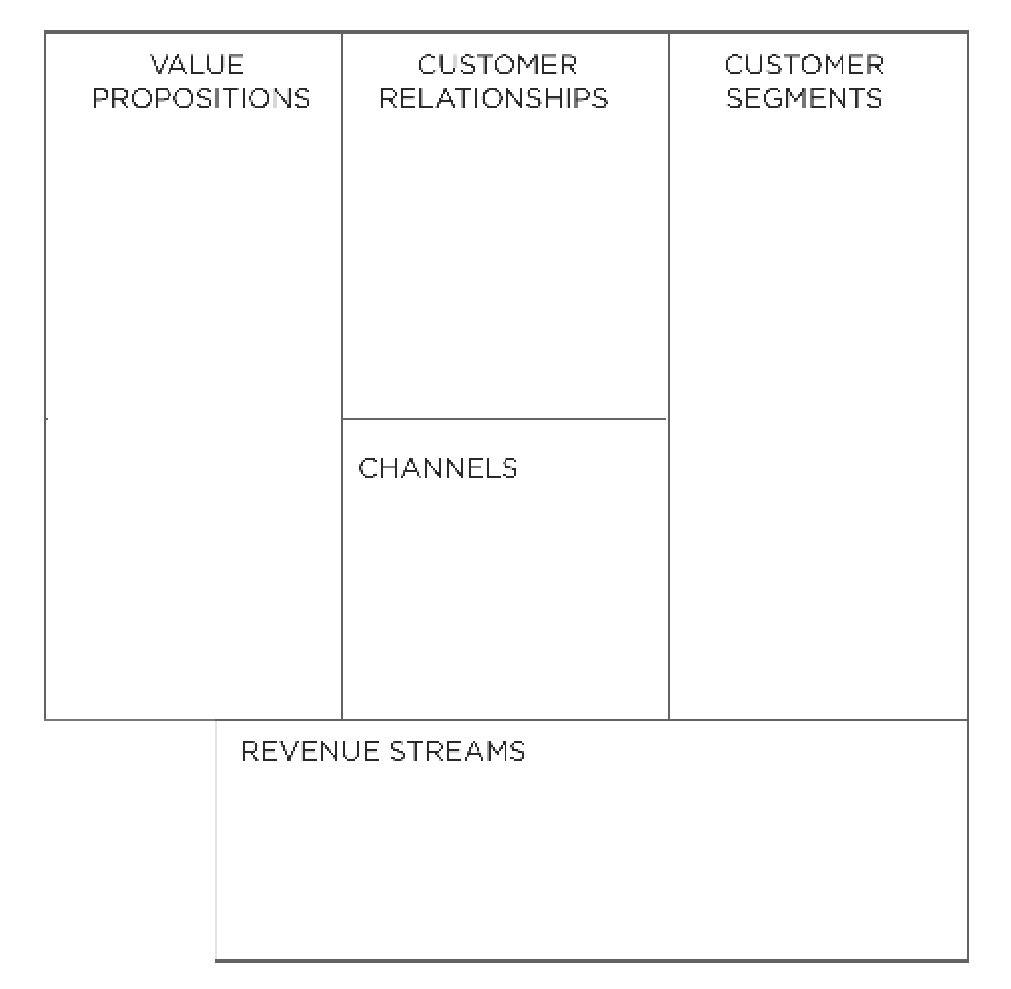 Value Propositions
The typical bundle of products and services is an 18 hole round of golf. Many courses will not book 9-hole rounds – at least not before late in the afternoon.
When I recently tried to book on-line and was denied a nine-hole segment, many tee times were available for 18 holes. When you are not operating at capacity, its time to understand the concept of contribution margin, and accept units and prices that will cover some fixed costs.
Increasingly golf courses will not permit people to walk, either because the course design has too much distance from green to tee, and/or the course is trying to generate more cash flow from cart rentals.
Given that a significant motivation for golfers is the health benefits of walking, cart-only courses are not responding to specific customer needs.
Customer Segments
It's pretty clear both from the data, as well as a casual observation of golfers, that the term golf customer segments is a bit ambitious. There is primarily one segment. Most customers share a common demographic – they're over 50, have relatively high incomes and/or high net worth's, and are literally dying off faster than new players can replace them.
This group remembers the country club environment of the fifties, sixties and early seventies and don't generally object to an attempt to replicate that type of experience on today's public courses. But the Generation X and Millennials have no melancholy thoughts of yesterday's lifestyle and fashions.
It is true that women's participation rates have risen, and some clubs are attempting the get more traction with youth, but the current business model is too heavily focused on Baby Boomers, which is a diminishing segment.
Customer Relationships
Many clubs have established on-line booking capabilities, which when working ensure that
You cannot book more than a week in advance
Cannot book nine holes; and
They demand credit card details to hold a reservation. Seniors really like leaving card details!
What other relatively high-cost recreational activity do you engage in that won't permit scheduling more than a week in advance? It would make sense if people were encouraged to plan special days with clients, family, or friends well in advance. How many days of golf are unrealized simply because of the inability to schedule a tee time? What is the opportunity cost of such practices?
What other customer service industry makes it a priority to communicate what you must and must not wear while at their premises? Just because country clubs a half-century ago established a set of dress norms, why must young customers of either gender have to look like Arnold Palmer when playing at a public course? It suggests an industry that collectively agreed to limit their market size over issues like collars, leggings and fabric choices.
Channels
When we consider channels, it seems that too many courses have poor responses to some critical questions:
How do we raise awareness about our course's products and services? Their answer: We have a website.
How do we help customers evaluate our specific products and services? Their answer: We do the evaluating.
How do we provide post-purchase customer support? Their answer: We have no idea what you're talking about.
It appears that golf course owners and managers are saying, hey we've got a website and the rules and prices are clear. What more is there?
It would seem that the Business Model for many public courses is causing self-inflicted wounds.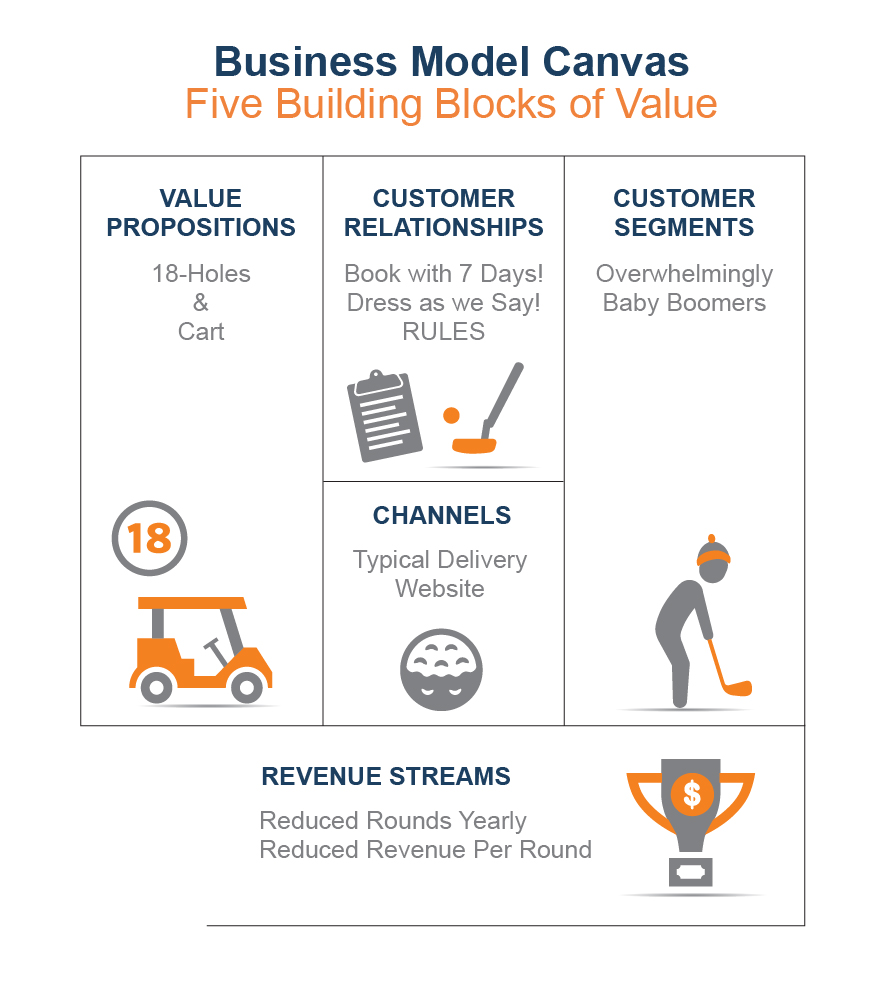 The Real Estate Play
The one thing that owners of golf courses may have in their favor is the prospect of selling their land for development purposes. In that case the current business model, which is producing bogeys may be converted into a model that has nothing less than eagles.
To help clean up the bogeys in your own business model consider, Hewat Strategic Edge's new resource – A Strategic Business Review. https://www.hewatstrategic.com/facilitated-workshops-improve-businesses-performance/