Build a Powerful Strategic Framework to Construct your Strategic Plan
Our Strategic Framework has Five Elements: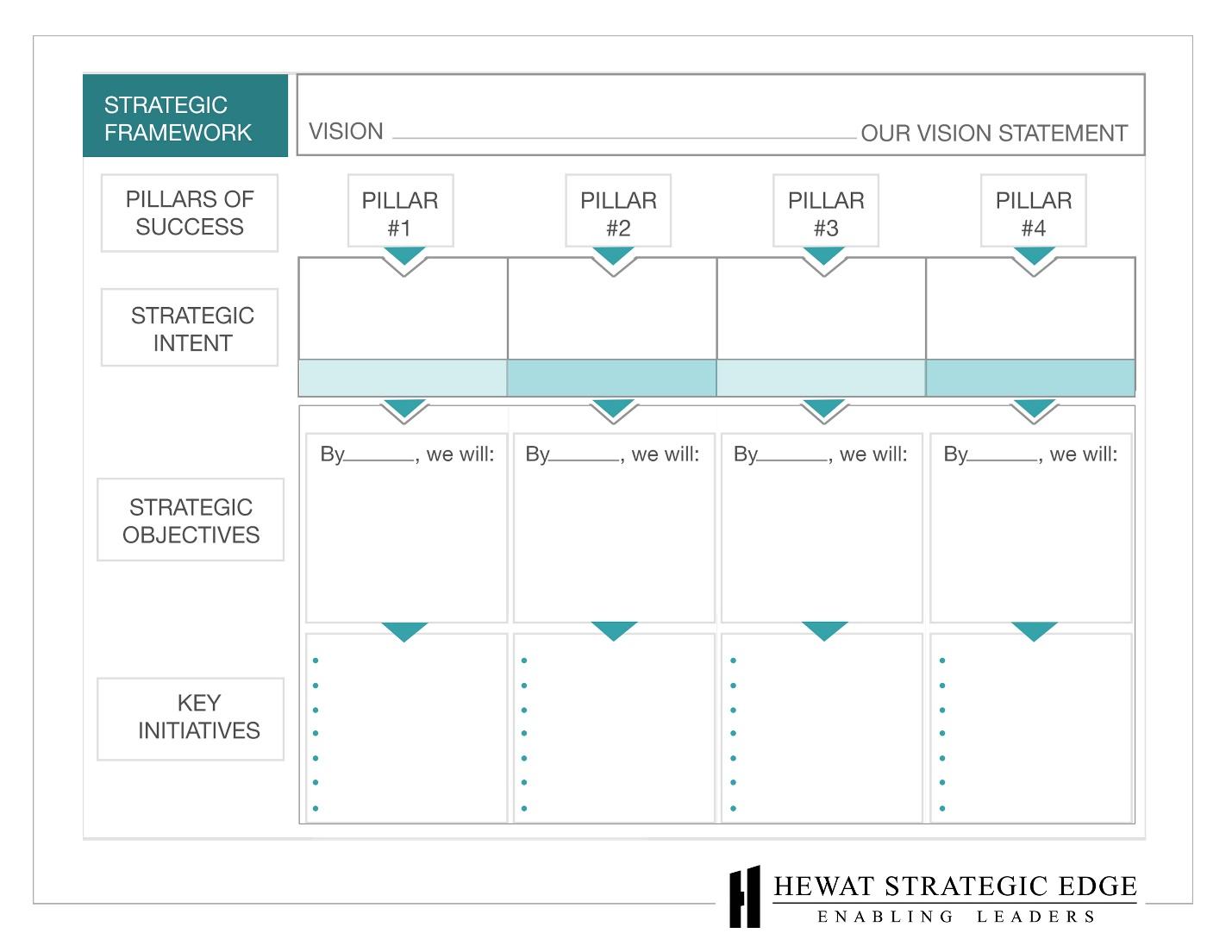 Vision Statement A brief description of your association of the future
Pillars of Success The foundation of your association's success
Strategic Intent Clarifies the meaning of each pillar of success
Strategic Objectives Targets for each Pillar of Success
Key Initiatives Projects or programs that will drive the achievement of the Strategic Objectives
Our Strategic Framework combines the utility of a balanced scorecard approach, with the power of a vision as a touchstone for decision-making. It facilitates the articulation of outcomes and the identification of required improvements. In short, it demonstrates leadership.
For a full description of our Associations' Strategic Framework Program ▹
Create a System of Effective Committees
Having a high-quality system for establishing, operating and winding up committees is necessary to get the benefits of high member satisfaction, reduced staff stress and increased staff satisfaction.
Hewat Strategic Edge can assist in creating Association Committee Handbooks, Staff Training and Member Committee Orientation Programs.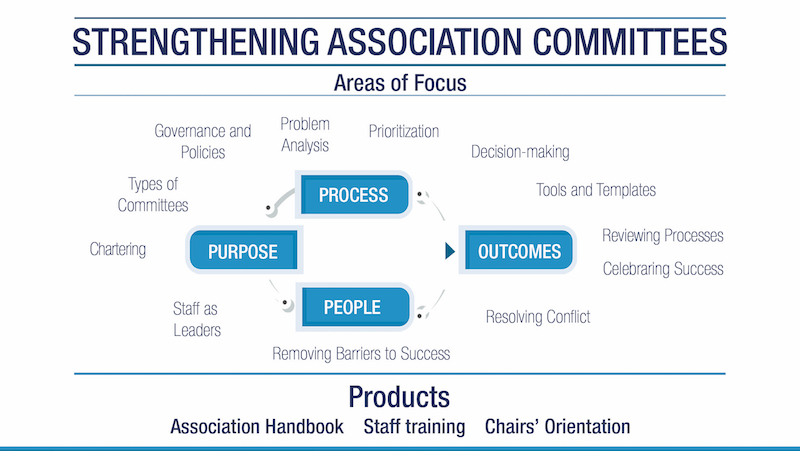 A good Committee System is one that:
Has the right number and types of Committees
Ensures Staff are recognized as Leaders; and
Members have the skills and tools to solve problems, make decisions, manage conflict and celebrate success.
Let's discuss how Hewat Strategic Edge can help your Committees Prosper ▹
Become the Preeminent Voice through Advocacy
Advocating for Members is a primary role for many associations. That usually means achieving wins for the sector within regulatory regime or a public policy environment.
It is easy to overestimate what can be accomplished within a few months, but it is equally easy to underestimate what can be achieved in a couple of years. That is because creating change through advocacy is not an event. It is a proactive process, undertaken over a sustained period, that generates specific outputs, which are designed to result in significant victories.
Hewat Strategic Edge can be helpful in a few ways.
We can assist Associations:
Set a policy agenda - determining what's most important to members
Build an advocacy strategy - Identifying how wins will be achieved and measured
Developing and presenting key messages, to the right audiences
In our experience, an association can be a powerful advocate for change; particularly when it has a prioritized policy agenda, well developed strategies and a strong capability to communicate to the different audiences.
Let's discuss how Hewat Strategic Edge can help you achieve wins for your members